Dr. Goldin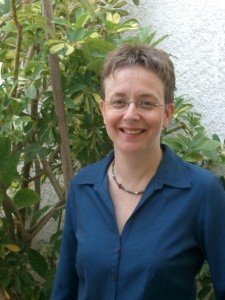 Dr. Leah Goldin CEO of Golden Solutions is an independent consultant specializing in Requirements Engineering, System Engineering, Software Engineering, and Process and Quality. Dr. Goldin received her Ph.D. from the Technion Computer Science department, where her research focused on Requirements Engineering. During her more than 20 years of experience developing embedded systems, she has filled various management and technical roles in Software Development, Requirements Engineering, Software Quality Assurance, and Process Improvement. The companies she has worked for include Rafael, IAI, Comverse, NICE Systems, Mercury (today HP Software's), NDS, Sapiens, Nokia Siemens Networks (NSN), Given Imaging, Orbotech and others.
Dr. Leah Goldin currently divides her time between consulting and academic teaching; she is a currently a senior lecturer in Afeka College at the Software Engineering and System Engineering departments, after heading for over 3 years, the Software Engineering Department at Shenkar College of Engineering and Design.
Dr. Goldin currently serves as the Chair of the Israeli Chapter of the IEEE Computer Society.